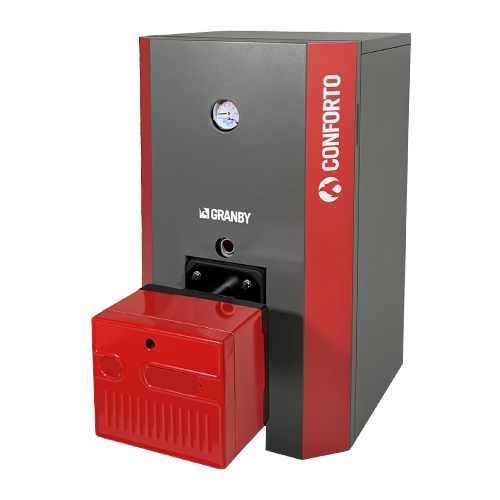 Granby Conforto Cast Iron Boiler – Second Gen
High efficiency triple pass design for greater performance
European GG20 cast iron material
High quality thermal insulation
Electronic security and operation control
Low water cut-off control available
Heating water temperature modulation option according to the outside temperature
Oil and gas combustion *
Available in Chimney and Direct Vent Application**
Convenient accessory tappings
Limited lifetime warranty
Download the Brochure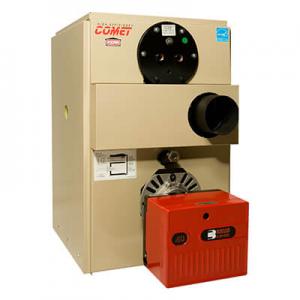 Ideal hot water boiler for residential use for small to larger style houses. The unique chamberless design and ease of servicing make this boiler an industry favorite. Small in size but big on performance, this wet base, horizontal tube steel boiler has an efficiency rating up to 88%. Originally designed for new home construction or electric heat conversions, this unit will perform to perfection and is also Direct Vent ready.
Available with a Domestic Hot Water Coil or Indirect Water Heater this boiler can be installed on combustible floors and has a BTU rating from 74,000 to 146,000. KERR boilers are made in Atlantic Canada and have a limited lifetime warranty.
Versatile
"Quick Heat" chamber-free design
Compact, low profile boiler
Field reversible left or right front venting
Chimney or direct venting without power venter
Features
Wet base, horizontal tube steel boiler
Front cleanout for easy servicing
5 GPM tankless coil for domestic hot water
Suitable for combustible floors
CRN model available
Efficiency up to 88%
32 1/2″ high
We use the best products from industry leading companies to ensure the highest level of satisfaction for our customers.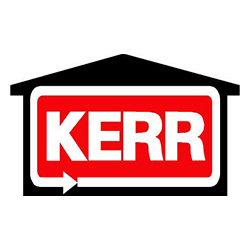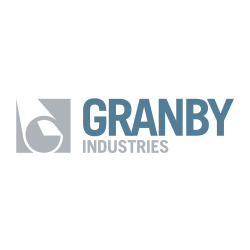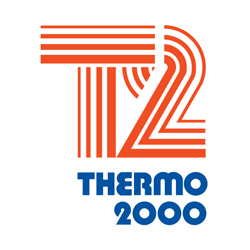 We're Available
24/7

For Your Home Heating Needs
Call or email to have a certified technician come to you A.S.A.P!